From our inception, Avalon Waterways has cast a light on the world's most fascinating places and people – inviting wayfarers and wanderers like you to bask in their glory, intrigue and wonder. Along the way, we've helped travelers uncover ancient traditions while meeting the locals dedicated to preserving them; to meander historic hallways while giving back to the societies that safeguard them; and to put down the guidebooks and pick up a greater understanding of the world and its people.
Immersed in enlightening experiences, we naturally gain a deeper appreciation – one that leads to greater compassion, consideration and curiosity as we ask ourselves, what else can we do to protect our planet, preserve our sacred places and help humankind?
Enter the Avalon Waterways® Lighthouse Project – an illuminating initiative where we can all come together to tread lightly and give generously for the globe's greater good. Avalon, along with sister companies Globus, Cosmos and Monograms, invite our travelers and partners to help us in supporting causes that provide for a more sustainable planet and a brighter tomorrow.
In the Spotlight: The Wildland Firefighter Foundation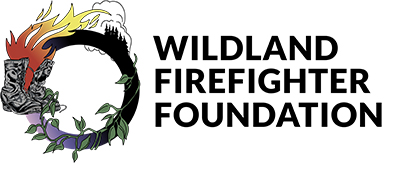 Beacons of Hope.
The Wildland Firefighter Foundation rose from the ashes of fire and tragedy and is committed to helping the families of firefighters. Wildland firefighters represent the diversity of the lands they protect – from federal and state firefighters to volunteers from rural communities across the United States. They are ordinary people, doing extraordinary work to protect our public and private lands. They represent beacons of hope for the communities they serve and we are shining a light on their work and their needs.
Keeping the world in its best light.
While nothing is more exciting than tracing the paths of historic legends, doing so with the most minimal footprint excites us even more. We make every effort to conserve and preserve in each destination we visit by helping to protect the waterways, wild places, and wildlife by supporting and shining a light on organizations that do the same.
Take a Cruise. Plant a Tree.
Don't worry... you don't need a green thumb to help keep the planet green. In our commitment to caring for the places we're sharing with you, Avalon Waterways is partnering with Trees4Travel! Each time you book an Avalon river cruise, we donate trees to be planted on your behalf. It's our way of helping to offset carbon emissions and do our part to support organizations like Trees4Travel to help conserve and protect treasured destinations, wild places, and wildlife for future generations to come.
The planet-focused initiatives we support include:
The Ocean Cleanup

Trees4Travel

Wildland Firefighter Association

The Mountain Institute of Peru

Vital Ground Foundation – Grizzly Bear Recovery*

Wildlife Conservation Network, Lion Recovery Fund

South African Parks Honorary Rangers

Atchafalaya Basin Project, Louisiana*
*visited on trip
Additionally, we shine a light on the following organizations through a combination of vacation visits and donations:
Monkey Rehabilitation Center, Brazil

Sheldrick Wildlife Trust Baby Elephant & Rhino Rescue, Kenya

Chengdu Research Base of Giant Panda Breeding, China

National Kiwi Conservation Project, New Zealand

Australia Zoo Wildlife Hospital, Australia

The Kangaroo Sanctuary, Australia
Helping the communities of the world shine.
It's not just the splendid landscapes and landmarks that make travel so rewarding – it's the unique people we meet along the way and the cultures they hold dear. We are dedicated to protecting, respecting and supporting the extraordinary communities of the world as well as improving the individual lives within them. The measure of the Lighthouse Project's success? – The megawatt smiles we see along the way.
The people-focused organizations we support include:
Landmine Design
UNICEF
Childsafe Network
Rural Aid
Foundation Galápagos
Additionally, we shine a light on the following organizations through a combination of vacation visits and donations:
Mother Theresa's Missionaries of Charity

KOTO Hospitality Training Center, Vietnam

Local orphanage, Cambodia

Local school English class, Cambodia

Local school, Tanzania

Indigenous Amazon communities (via lodge stays), Ecuador and Peru

Home visits, Peru
Reflecting on the past; Brightening the future.
The parks, palaces, museums and monuments we enjoy today are the result of previous generations passionately committed to preservation. By way of the Lighthouse Project, we aim to pay it forward – staying light years ahead of preservation – so that future generations can enjoy the same glorious places to relax, renew and reflect.
While every one of our destinations is precious to us, here are some of the sights and attractions Globus has supported – many of which we also visit on trip:
National Civil Rights Museum, Tennessee*

Yellowstone National Park, Wyoming, Montana, Idaho*

Yosemite National Park, Nevada, California*

Zion National History Association, Utah*

Redwoods National Park, California*

Denali National Park, Alaska*

Squamish Lil'Wat Centre, British Columbia*

Kenai Fjords National Park, Alaska*

Volcanoes National Park, Hawaii*

The Freedom Trail, Massachusetts*

Independence Hall at Independence National Park, Pennsylvania*

George Washington's Birthplace, Virginia*
*Visit on trip
Santa Barbara Mission, California

USS Arizona Memorial, Hawaii*

World War II Memorial Museum, Louisiana

Crazy Horse Monument, South Dakota*

Old State House, Massachusetts*

Memphis Rock & Soul Museum*

Louis Armstrong Memorial Park, Louisiana

St. Louis Cemetery #1, Louisiana

Indian Pueblo Cultural Center, New Mexico*

Alaska Native American Heritage Center, Alaska*

Head-Smashed-In Buffalo Jump World Heritage Site, Alberta*

Museum of the Cherokee Indian, North Carolina*
Additionally, Avalon Waterways' team members take pride in being active participants in the travel community, spearheading and participating in dozens of volunteer programs and events.
Navigating the Way to a Brighter Future on the World's Waterways
Avalon Waterways has undertaken an ambitious mission to lead the way in sustainable operation and practices. Part of our mission to preserve the precious environment river cruising affords travelers.
This commitment extends to every aspect of cruising. From how we power and propel our fleet of Suite Ships to the care and attention we give to environmentally friendly practices onboard. Not to mention the many causes we support. All to ensure that we're helping to make tomorrow on these incredible rivers as special as the experiences they gift us today.
Creating a Sustainable Tomorrow
Avalon is charting an ambitious course toward zero emissions and sustainability in every aspect of cruising. Our state-of-the-art fleet of Suite Ships and top-of-the-line technology limit energy, consumption and emissions. Plus, Avalon's waste and recycling programs reduce our environmental footprint, save water and foster a sustainability culture among crew and guests worldwide. Even better? This is just the beginning of what we have planned to protect our beautiful Mother Earth, and her fans.
Today, Avalon has:
Eliminated single-use plastics onboard our ships and at operations offices, worldwide
Reduced paper waste by 80% onboard by favoring digital communications
Invested in local farmers to secure locally produced foods, reducing food miles while supporting local economies
Installed LED lighting throughout ships, fleet-wide
Worked with dozens of ports to use shore energy while docked
Committed to using shore power while docked wherever it is available, allowing us to turn off engines and reduce emissions
Signed an agreement with the river cruise trade union providing heightened employment standards and protection of our crew. No other river cruise line has made this commitment to their team.
Tomorrow, Avalon pledges to:
Pilot a program to use bio-fuel, aiming to reduce total carbon emissions by 50%
Utilize electric bow thrusters to further reduce emissions
Reduce paper waste further – to less than 1%
Partner with more destinations to generate sustainable electricity, while docked
Invest more in our partners at The Ocean Cleanup in their mission to succeed at the world's largest cleanup project: Removing 90% of ocean plastic pollution and ridding the world's waters of plastic
Unveil the first, fully electric river cruise vessel by 2027